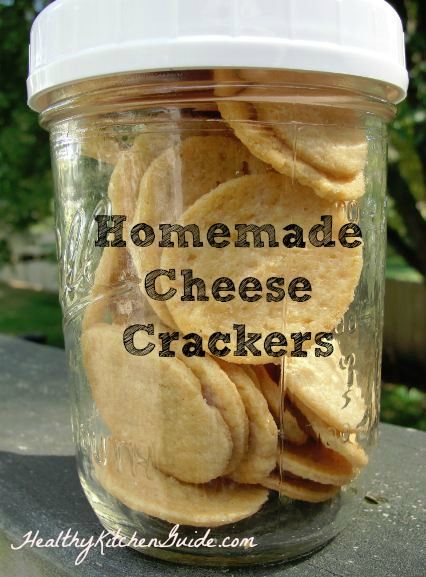 Do your kids love Goldfish Crackers or Cheez-Its?  Mine sure do.  However, several years ago I adopted the philosophy that if my family wanted less-than-healthy food occasionally, then I was going to make it from scratch.  You see that way, I have complete control over the ingredients.  My latest endeavor has been homemade cheese crackers for the kids' lunches.  I have "healthified" them a bit with the use of whole grain flour.
Why you might want to consider making homemade cheese crackers:
You can use whole wheat flour instead of nutritionally bankrupt white flour.
You can ensure that the cheese and butter used comes from pastured cows and is growth hormone and antibiotic free.
You can avoid the additives and preservatives in the commercial products.
The commercial cheese crackers most likely have GMO's from the flour and oil used, unless they are labeled 100% organic.
You can find cute little cookie cutters to make unusual shapes.  Your kids will enjoy helping make these!
This homemade cheese crackers recipe is not new.  I have seen it posted on a lot of blogs, however most use white flour.  What I do differently though is run the dough through my KitchenAid Pasta Roller Attachment.  This results in crackers that are uniform in thickness and makes the whole process go much faster.
Homemade Cheese Crackers Recipe
Ingredients:
8 oz. Sharp Cheddar Cheese, shredded.  (I use white cheddar to avoid unnecessary food coloring.)
1/4 cup butter, cubed
1 cup whole wheat flour
1/4 tsp onion powder
1/2 tsp sea salt (I use Real Salt.)
2 tbs cold water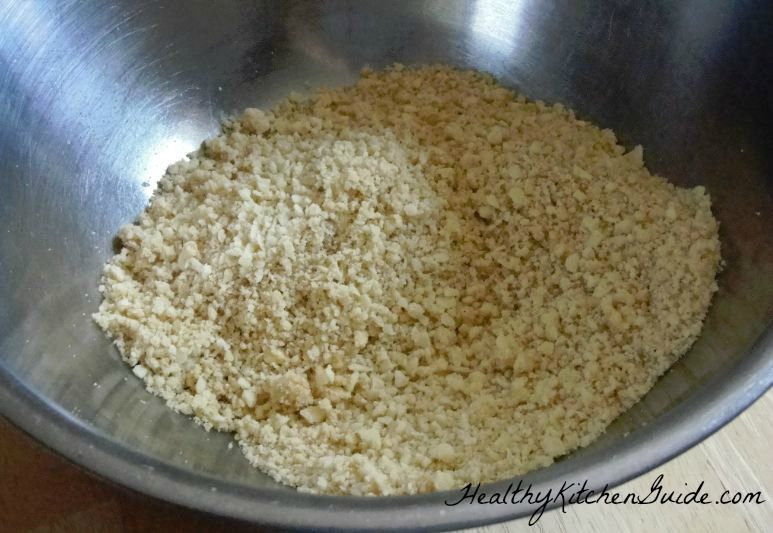 Preheat oven to 350 degrees.  In a food processor, pulse all ingredients except water, until the mixture resembles crumbs.   Transfer to a large mixing bowl and sprinkle with the cold water.  Knead until the dough forms a ball.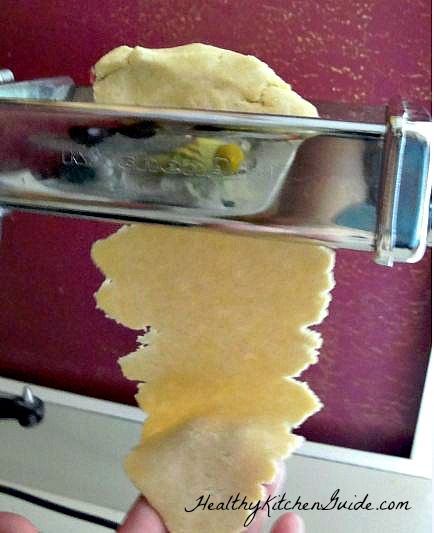 Cut the dough into 8 equal pieces and run through a pasta roller on the thickest setting.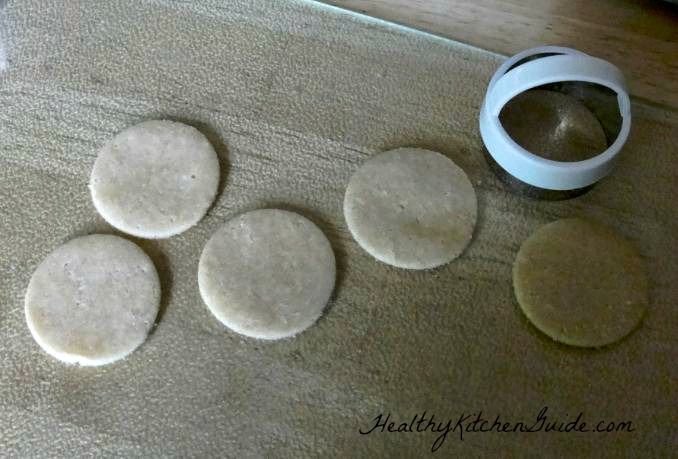 Use a pizza cutter to cut into squares or alternately you can use 1 inch cookie cutters to make the shapes of your choice.  You can even find a goldfish cookie cutter to make your own goldfish crackers!  Bake the crackers on ungreased baking sheets for 15 minutes, or until crispy.
If you don't own a pasta roller, you can certainly roll the dough out by hand.  Just get it as thin as you can while still being able to transfer the crackers to a baking sheet.
I have found that homemade crackers tend to lose their crispness even when stored in an airtight container.  One way to combat this is to put the crackers in a dehydrator for a couple of hours after they have baked.  You can also turn the oven off and allow the crackers to cool completely in there.  You just need to be careful that they don't get overly brown if you use that method.
These homemade cheese crackers are great for school lunches or after-school snacks.  My kids just love them and I have a feeling I will be making them weekly for their morning snack time at school.  So tell me…  Have you ever made homemade crackers?